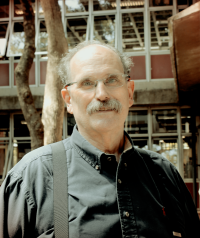 Research Areas: Economic Sociology; Industrial Sociology
Research Themes: technology; innovation (theory); internationalization; industrialization
Link(s): Lattes
E-mail: garbix@usp.br
Phone: +55 11 30913727
Room: 2127
Short Biography:
Professor Titular do Departamento de Sociologia da Universidade de São Paulo (USP). Foi Presidente da FINEP (2011-2015) e Tinker Visiting Professor na Universidade de Wisconsin-Madison (EUA, 2010). Integrou o Conselho Nacional de Ciência e Tecnologia (CCT, 2007-2011) e foi Coordenador Geral do Observatório de Inovação e Competitividade do Instituto de Estudos Avançados da USP (2007-2011).
De 2003 a 2006 foi Presidente do Instituto de Pesquisa Econômica Aplicada (IPEA) e Coordenador Geral do Núcleo de Assuntos Estratégicos da Presidência da República (NAE, 2003-2006). Foi membro do Group of Advisers do United Nations Development Programme (PNUD-ONU, 2006-2009) e Fulbright New Century Scholar (2009-2010).
Professor do Departamento de Ciência Política da UNICAMP (1996-1997) e da Fundação Getúlio Vargas (FGV-SP, 1995). Realizou estudos de pós-doutorado no Massachusetts Institute of Technology, MIT (EUA, 1999 e 2010), na Universidade de Columbia (EUA, 2007 e 2009), na Universidade da California - Berkeley (EUA, 2008), na London School of Economics (Reino Unido, 2002).